Carpet Design and Planning Service
Stylex design, estimate, plan and deliver your commercial project flooring needs. Stylex create alternative and original design concepts for projects and provide electronic and physical design samples tailored specifically to your project requirements. A comprehensive estimating and installation plan is provided on projects for your installation teams. Add Stylex to your online tendering portal, and Stylex will review opportunities and let you know where we may be of assistance.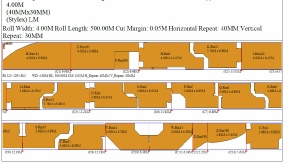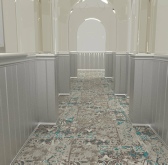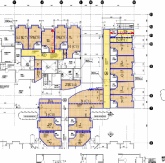 Layout Planning
Experienced installation and planning knowledge is key to a successful project. Knowing how to run, where to to run, and what direction to run carpet is important in controlling wastage factors. At Stylex we take time on our estimations to ensure accuracy and efficiency. Our layout plans are also important for builders to understand exactly the extent of the works covered. All planning is carried out to Australian Installation Standards.
Installation Cutting Plan
Our aim is to reduce wastage costs, and provide a comprehensive cutting plan suitable for experienced installers.
With our layout and cutting plans, builders can now request installation quotations knowing that all parties are tendering exactly the same items. Additionally builders can become aware of wastage factors involved and have the knowledge to discuss these items with their clients.
Carpet width is critical in controlling wastage factors (costs), and when necessary Stylex can alter the carpet width and adjust design work at planning stage to minimise wastage factors and improve the bottom line.
3D Visual Planning
Stylex can provide at planning stage 3D visual imaging so that design concepts and transition points are fully understood.


© 1997 Stylex Carpet Industries P/L




Stylex ™ (since 1997)
Commercial Carpets & Rugs
Custom Project design, management and distribution
NSW Australia